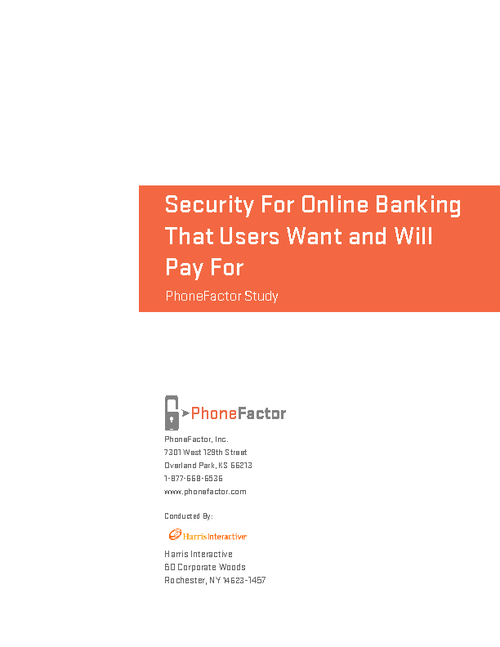 A recent study of online banking customers by Harris Interactive reveals important information about how customers perceive the current level of security provided by their financial institutions and their willingness to adopt additional security measures. The findings point to an opportunity for financial institutions to leverage PhoneFactor, a unique phone-based authentication solution, to increase customer loyalty and win new business. Key findings include:
Consumers perceive significant weakness in online banking safety. 64% of those surveyed felt it was only "somewhat difficult" or "not at all difficult" for a hacker or thief to get access to an online banking account.


Ninety-three (93%) of survey respondents indicated some level of interest in the PhoneFactor service with 48% indicating they would be "extremely" or "very" interested.


Not only were respondents interested in the PhoneFactor service, but as many as 3 in 5 indicated a willingness to pay a monthly fee for the service.


Results indicate that PhoneFactor would be driver to switch banks for up to 34% of respondents.
Read the complete findings of the Harris Interactive study and learn more about PhoneFactor in this must-read whitepaper.