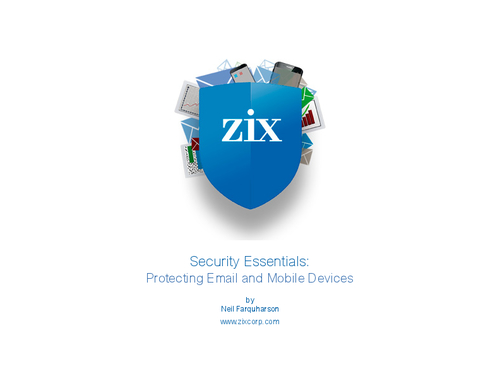 Cyber-crime and espionage attacks your employers' or clients' reputation, profitability and future. Still somewhat quaintly referred to as "hacking," these threats are now foremost in corporate strategic thinking. With the security breaches at the U.S. Office of Personnel Management, Sony, Home Depot and many others, and the Edward Snowden revelations about message interception, senior executives are realizing that data security is no longer an issue to be decided solely by the IT department. It is a decision to be made and budgeted for in the boardroom.
Download this white paper to learn more about:
Identifying vulnerabilities for corporate data loss
Finding that data in transit across the public Internet and via mobile devices - the main media for data interceptions.
Process weaknesses and human behaviors that expose these vulnerabilities.