The Security and Administrative Benefits of using X.509 PKI based Strong Authentication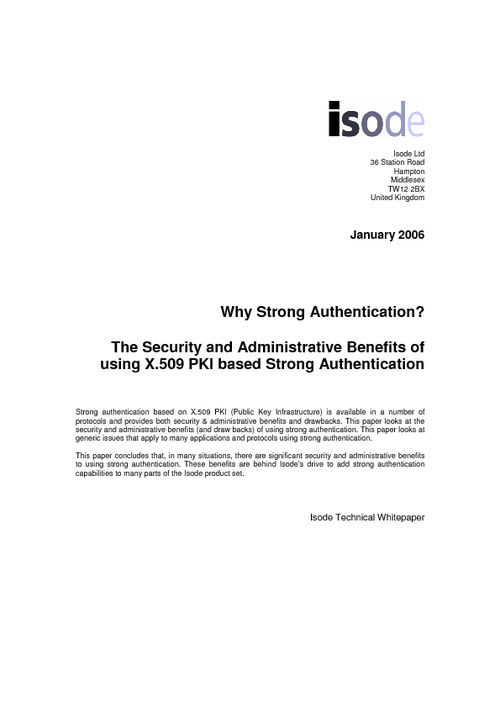 Strong authentication based on X.509 PKI (Public Key Infrastructure) is available in a number of protocols and provides both security and administrative benefits and drawbacks. This paper looks at the security and administrative benefits (and drawbacks) of using strong authentication. This paper looks at generic issues that apply to many applications and protocols using strong authentication.
This paper concludes that, in many situations, there are significant security and administrative benefits to using strong authentication. These benefits are behind Isode's drive to add strong authentication capabilities to many parts of the Isode product set.