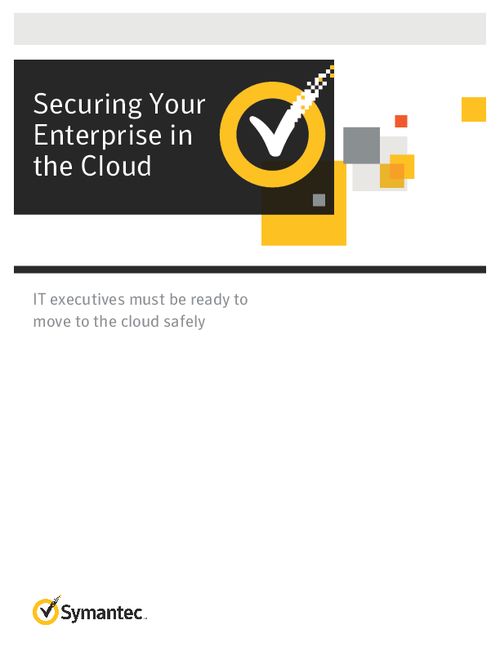 A look at recent history illustrates the oscillating nature of technology. In the 1980s, IBM mainframes dominated the landscape. In the '90s, client-server computing came on the scene and data was distributed on personal computers. Now, as mobile devices continue to populate the enterprise at a rapid rate, the IT model is changing again to the provisioning of information on a just-what's-needed, just-in-time basis from centralized servers consolidated in the cloud. The pendulum continues to swing and IT workloads are moving to the cloud en masse.
Download this white paper to explore
What IT executives must focus on to ensure information protection in the cloud;
Three keys cloud security relies on;
Why Symantec solutions are the clear choice for cloud security.