Securing Your Apache Web Server With a thawte Digital Certificate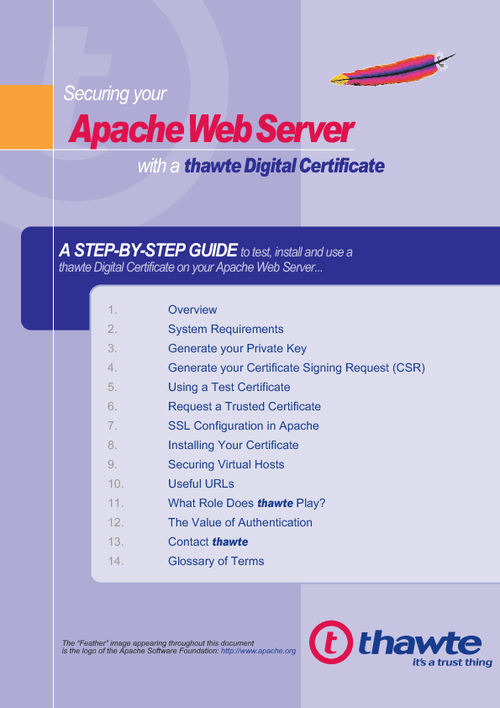 In this guide you will find out how to test, purchase, install and use a thawte Digital Certificate on your Apache web server. Throughout, best practices for set-up are highlighted to help you ensure efficient ongoing management of your encryption keys and digital certificates.
We will also touch on the role of thawte as a trusted third party and how using a thawte digital certificate can benefit your business by addressing unique online security issues to build customer confidence.