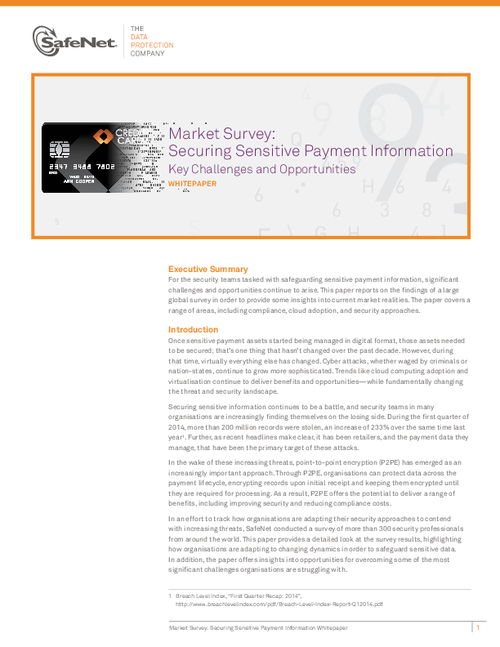 For the security teams tasked with safeguarding sensitive payment information, significant challenges and opportunities continue to arise. Once sensitive payment assets started being managed in digital format, those assets needed to be secured; that's one thing that hasn't changed over the past decade. However, during that time, virtually everything else has changed. Cyber attacks, whether waged by criminals or nation-states, continue to grow more sophisticated. Trends like cloud computing adoption and virtualization continue to deliver benefits and opportunities - while fundamentally changing the threat and security landscape.
This paper examines:
The findings of a large global survey in order to provide some insights into current market realities;
Safeguarding data across a range of areas, including compliance and cloud adoption.