Securing Retail POS Systems & Meeting PCI Compliance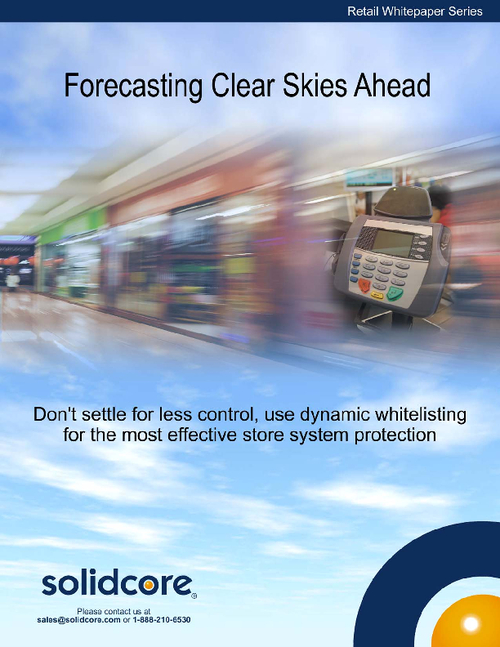 There's something new in the air that retailers, especially the directors of information technology (IT) operations at the store, are starting to research and implement called
"application whitelisting"
. This technology is being presented as the panacea for Payment Card Industry (PCI) compliance, and is being welcomed with positive responses from the retail community to help with the burden of managing and protecting point-of-sale (POS) systems. It is about getting the most effective protection and PCI compliance for store systems.
Gain valuable insight into how to address securing retail POS systems and meeting the PCI requirements across store systems with a single solution.
Learn how to distinguish among the various whitelisting products available in the market today.


Learn why anti-virus or other blacklist-based technology does not work to secure retail store environments.


Understand the differences about application whitelisting and how to distinguish which solutions are best-suited to weather the storm of sustaining security and PCI compliance for retail enterprise environments.