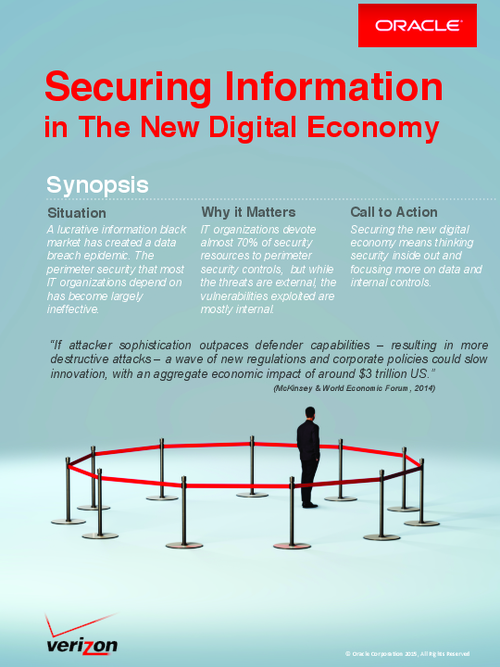 Over the last five years, while IT organizations were focusing on the cloud, mobile and social revolution, a black market has emerged around the acquisition and sale of personal information, intellectual property, financial data and almost any information with economic value. Each security breach teaches a lesson about the techniques and actors perpetrating these attacks and collectively these incidents serve as evidence of more dynamic market forces at work.
To help companies adapt,Oracle has teamed with Verizon to debunk the frequent sensationalism that can detract from the important facts needed to create an information security strategy. The lesson for organizations is that much of our IT security was created in a time when the black market for information was less accessible and stolen information was not easily monetized.
Download this white paper to learn more...