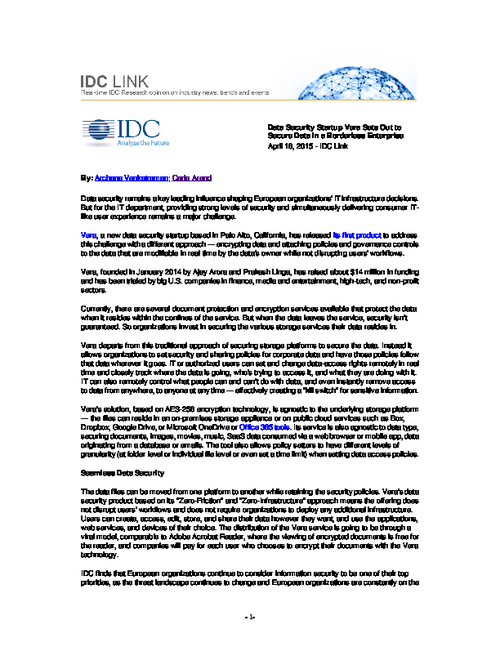 Data security remains a key leading influence shaping European organizations' IT infrastructure decisions. But for the IT department, providing strong levels of security and simultaneously delivering consumer IT-like user experience remains a major challenge. Download this free IDC Research Link report and get an expert opinion on the opportunities and challenges of securing enterprise data in a collaborative world.
This report by Archana Venkatraman and Carla Arend covers
Data security and governance challenges in Europe and beyond;
The inadequacy of traditional perimeter security techniques;
Effective use cases for data-centric security.