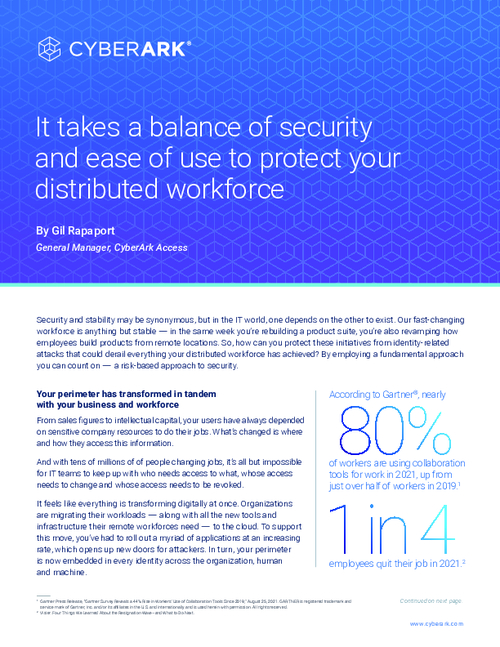 When your workforce is distributed across locations and devices, how can you enable users with secure access to the applications fueling your organization's high-stakes digital initiatives?
Read our perspectives piece on how to build a risk-based approach to Identity and Access Management, authored by Gil Rapaport, General Manager, CyberArk Access. In this piece, you'll learn:
How to focus your energy and resources on identifying and prioritizing where risk is most likely to emerge — so you can safeguard what matters most.
How to focus beyond the point of authentication to secure user sessions within high-risk applications that give your workforce access to sensitive resources.
How CyberArk Workforce Identity can help you empower users and protect against threats, through Single Sign-on, Adaptive Multifactor Authentication, Secure Web Sessions and more.