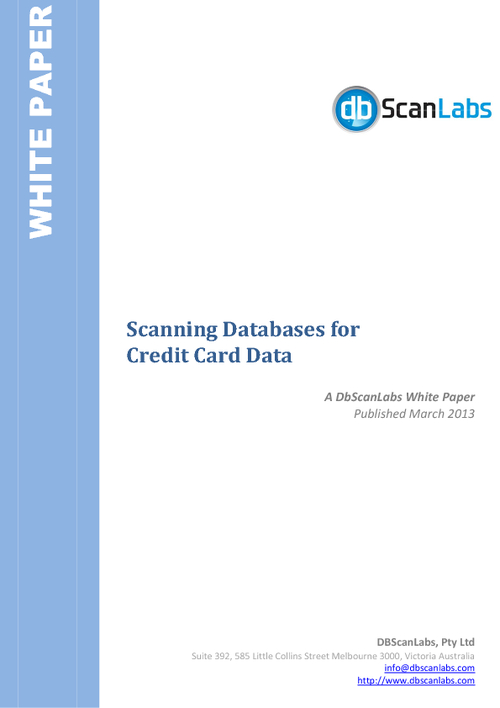 Today's enterprise consists of numerous applications and a large number of them handle credit card data. As a result of standard processing, it is often the case that credit card data gets stored within file systems and databases in clear text - which poses a huge security risk. It is vital that all occurrences of such clear card data are located and either cleaned up or secured. The PCI Standard has this concept at its core.
Read this white paper to learn about:
The scope of the problem;
Key features a database scanning tool should posses;
Various scenarios that can cause clear card data to be present in corporate databases;
Best practices for scanning databases.