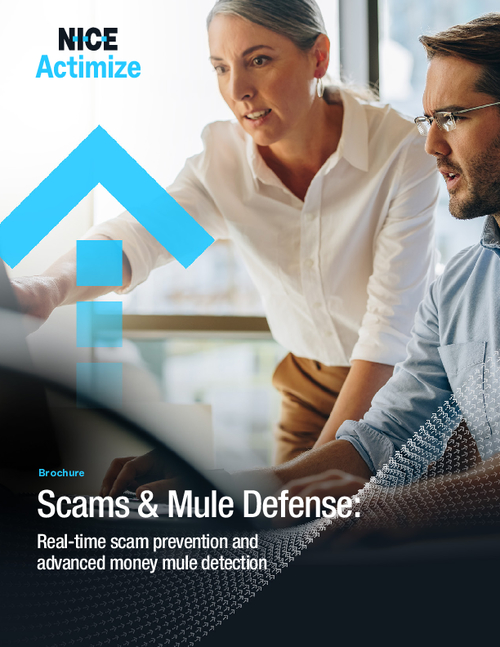 Until now there has been an ongoing struggle regarding who owns the money mules and scams problem – Credit Risk, AML (KYC), or Fraud Management? With liabilities shifting, ownership is clearly landing on the shoulders of Fraud Management teams. Fraud leaders must act quickly or risk losing revenue, their reputation, and loyal customers.
In parallel, scams are increasing, particularly authorized push payment or APP fraud—and there's a rise in fraudulent mule accounts. When it comes to identifying these fraud types, traditional monitoring tools are proving to be insufficient. Financial institutions require powerful, real-time systems to combat fraud and identify money mules.
Download this whitepaper to learn how to stop authorized fraud, prevent scams and detect mules.