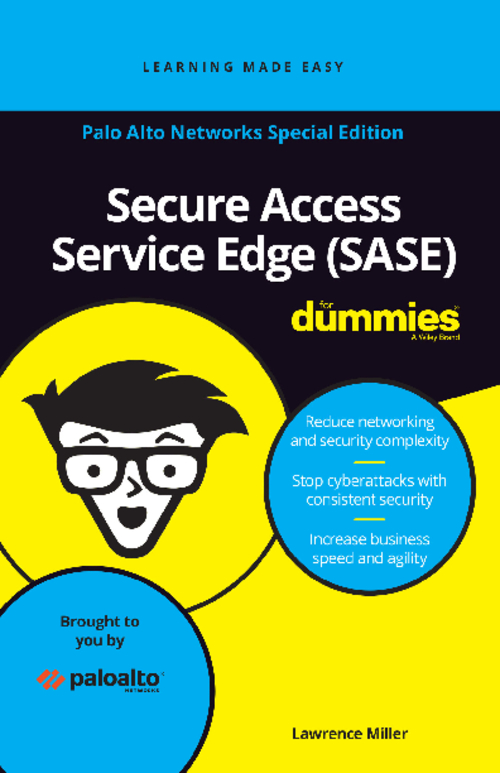 In order to address the shift in networking and security requirements, a new architecture is needed.
With the common framework a SASE provides, organizations can simplify management, get consistent visibility, and maximize network protection across users, devices and applications, no matter their location.
Get a copy of Secure Access Service Edge (SASE) For Dummies® and dive into this new security approach.
You'll learn about:
Key SASE requirements
Real-life SASE use cases
Benefits of implementing a cloud-centric security strategy