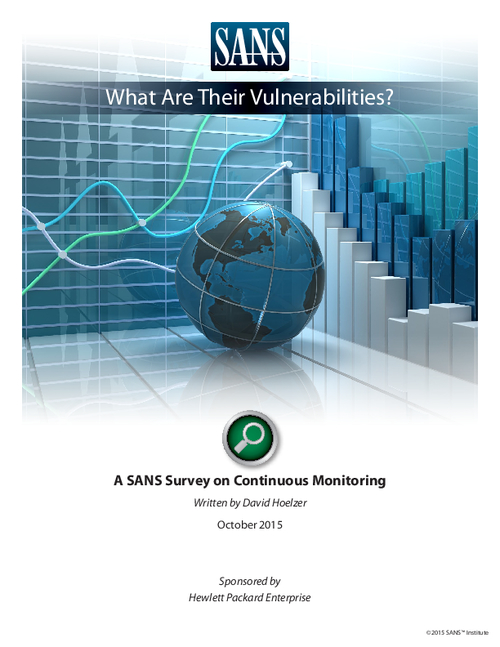 Continuous monitoring is among the latest approaches to keep your company safe from hackers. And according to this SANS survey, most organizations claim to have a program for monitoring systems and activities for unauthorized changes, vulnerabilities, abnormal operation, and needed patches. But how effective are they?
Read the complete SANS survey report to learn what most companies are monitoring, how often, and what they are finding. Most important, understand why the author claims most continuous monitoring programs - even those viewed as mature by their operators - fall well short of what it takes to keep hackers out.
HPE is the sponsor of this material. By submitting your information you agree to be contacted by HPE on topics of interest. Before deciding, please review HPE's privacy statement href="https://www.hpe.com/uk/en/legal/privacy.html" here.