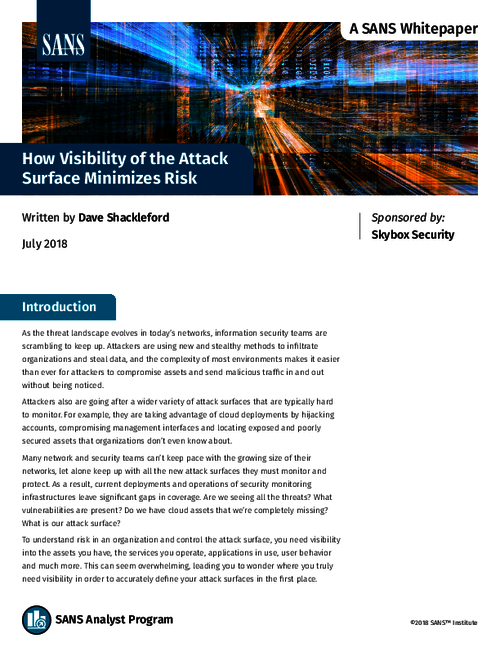 As the threat landscape evolves in today's networks, information security teams are scrambling to keep up. Attackers are using new and stealthy methods to infiltrate organizations and steal data, and the complexity of most environments makes it easier than ever for attackers to compromise assets and send malicious traffic in and out without being noticed. Additionally, attackers are also going after a wider variety of attack surfaces that are hard to monitor.
Download the latest SANS report which takes a deep dive into:
How network and security teams can keep pace with their growing networks and new attack surfaces;
How to close the gap in coverage that exists in security monitoring infrastructures;
How to gain visibility into the assets you have, services you operate, applications in use, user behavior and much more.