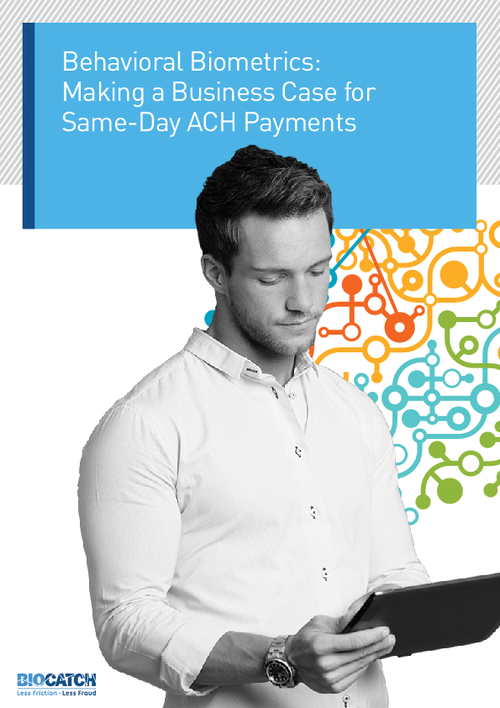 NACHA's announcement of same-day ACH (Automated Clearing House) payments will benefit both businesses and consumers whose payments are eligible for same-day transaction processing. But it will also strain banks that need to operate under the new guidelines and protect vulnerable ACH transactions from fraud.
According to a recent Aite Group report, when the United Kingdom moved to faster payments in 2008, U.K. banks saw a sharp spike in fraud as criminals took advantage of the reduced time frames for effective risk management.
Download this whitepaper to explore:
Some of the challenges with same-day ACH payments
How banks can prepare to protect against an increase in ACH fraud.