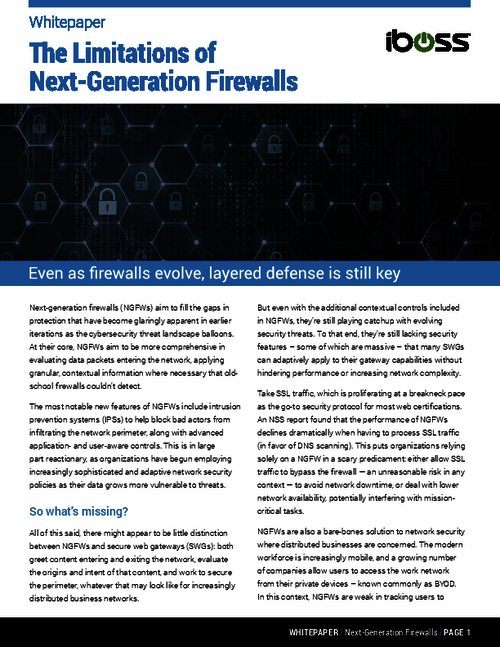 As the cybersecurity threat landscape evolved over the past two decades, firewalls grew increasingly ineffective at blocking attackers from accessing network data. Next-generation firewalls (NGFWs) aim to fill those gaps, but do they really provide an all-encompassing solution for network security?
Download this whitepaper to learn:
How far do NGFWs go in securing the network perimeter?
Both NGFWs and SGWs greet traffic entering and leaving the network - so what's the difference?
What is NGFWs role in a layered cybersecurity strategy, and what additional defenses are needed to assure the best defense?