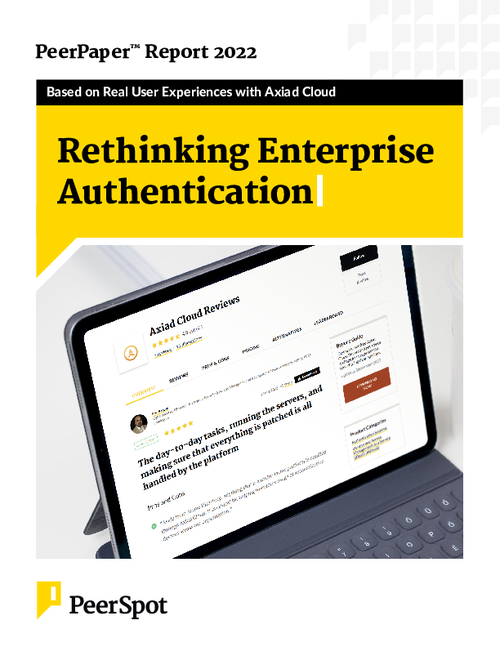 Authentication, that foundational control upon which virtually all other cybersecurity measures rely, tends to be a complex, cumbersome workload in the enterprise. Using multiple solutions creates silos – and ultimately inefficient administration, end-user frustration, and risk.
Contemporary enterprises are rethinking their strategies and are prioritizing a holistic approach to authentication. Axiad's Certificate-Based Authentication (CBA) for IAM can help, as it can deliver the connective tissue across multiple IAM ecosystems, allowing you to take a more unified, systematic approach to authentication.
Read this paper to hear from your peers and real users of Axiad's technology that discuss:
Balancing protecting the organization and reducing friction;
Switching to a new generation of integrated, holistic solutions for authentication;
Improving security while reducing costs.