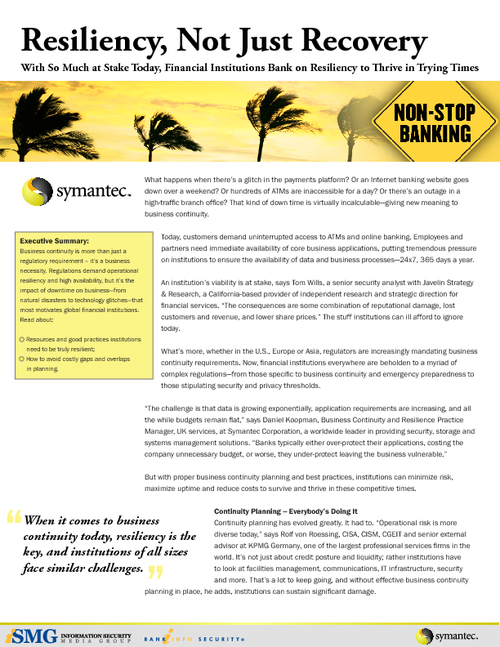 Today, customers demand uninterrupted access to ATMs and online banking. Employees and partners need immediate availability of core business applications, putting tremendous pressure on institutions to ensure the availability of data and business processes - 24x7, 365 days a year.
Business continuity is more than just a regulatory requirement - it's a business necessity. Regulations demand operational resiliency and high availability, but it's the impact of downtime on business - from natural disasters to technology glitches - that most motivates global financial institutions.
Access this white paper to read about:
Resources and good practices institutions need to be truly resilient;
How to avoid costly gaps and overlaps in planning.