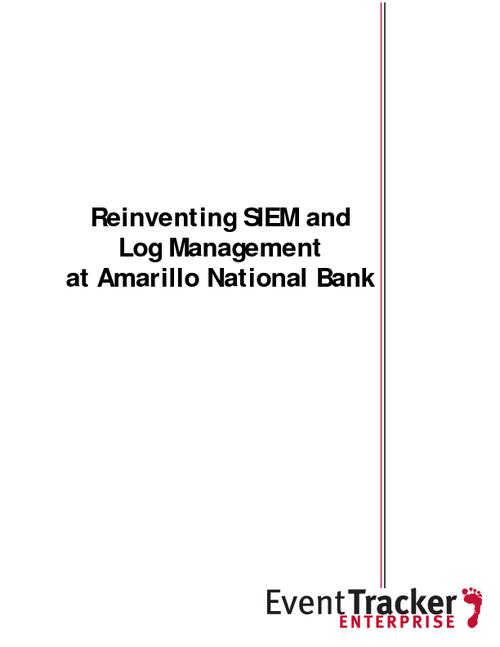 Amarillo National Bank is a regional financial institution with 18 locations, and a robust IT infrastructure composed of 150 servers, 600 workstations, platforms, network devices, applications, databases, physical security devices, card readers, doorway entry devices, HVAC units, UPS systems, biometric scanners, video recording systems, money counters, and intranets. Feeling they could even further improve their security and compliance, they sought a solution. By replacing their existing SIEM and log management appliance with the more robust EventTracker, they were able to monitor all the devices in their infrastructure, detect and prevent unauthorized access, monitor internal user activity, and improve forensic analysis.
In this case study you will learn how Amarillo National Bank:
Further enhanced their security posture;
Improved visibility into their infrastructure;
Demonstrates GLBA, PCI-DSS, and FFIEC compliance;
Decreases workload without adding staff.