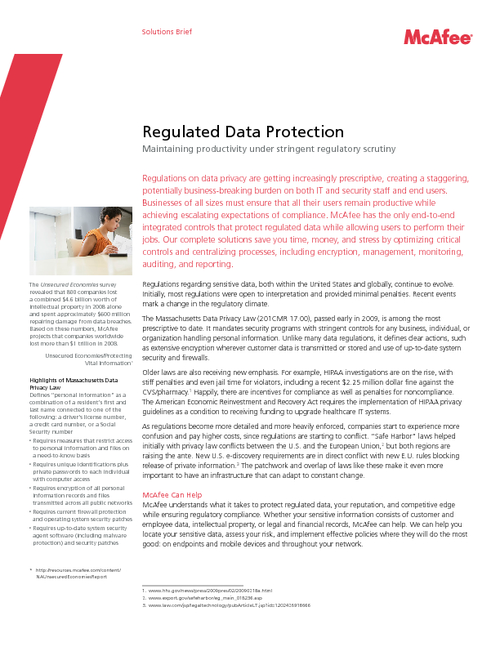 So what exactly is regulated data?
It depends on the industry. Many regulations focus on personally identifiable information on individuals, such as Social Security numbers, addresses, or credit card numbers. It also can be computer access protection data (such as passwords) or protected patient health information (treatment records, diagnoses), or financial statements and other privileged corporate data.
The unifying factor with regulated data is that it can be fairly easily recognized and reused: it has a specific number and pattern of characters or typical labels and terms.
Download this white paper to learn:
The 5 tried-and-true steps for securing regulated sensitive data
How to account for accidental exposure
How to deal with system loss, theft, or physical compromise
How to unify your processes and systems to simplify complex tasks