Reducing the Cost of Achieving PCI Compliance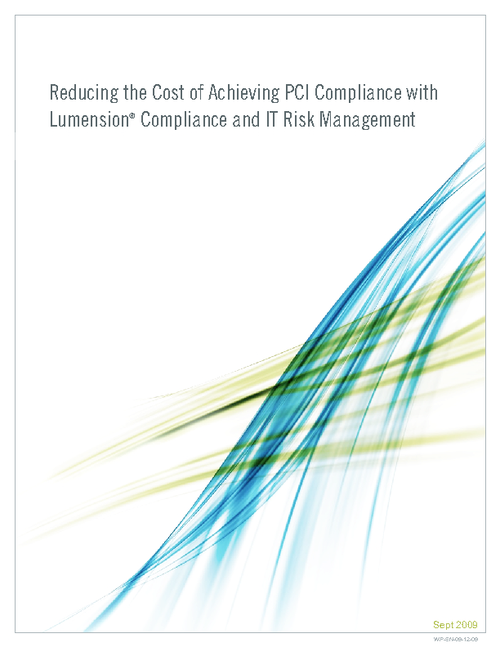 Of all the compliance regulations, mandates and guidelines, you're most likely to encounter PCI. Any vendor, organization, entity, group, business, etc., that accepts and processes credit cards falls under the PCI requirements standard and is subject to its audit cycles.
PCI DSS covers a range of physical and technical controls that must be measured and reported on through network scans and surveys. Some PCI compliance mandates lend themselves well to electronic scans for evidence of controls. Other physical and procedural controls for PCI must be evaluated through surveys that are sent to respective owners for verification.
Download this white paper to learn:
Strategies to reduce the costs of PCI compliance
Steps to immediately improve your audit workflow
How to properly assess your risk posture against internal and external regulations