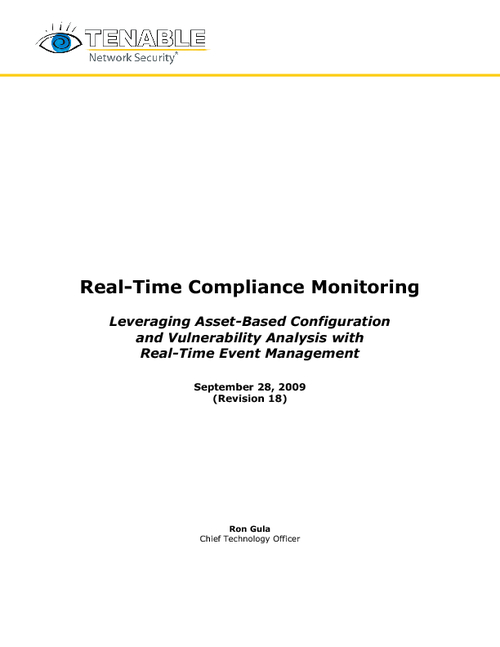 Leveraging Asset-Based Configuration and Vulnerability Analysis with Real-Time Event Management
It is crucial to monitor for compliance in a manner as close to real time as possible to ensure the organization does not drift out of compliance over time. The greater the gap between monitoring cycles, the more likely it is for compliance violations to occur undetected.
Learn how Tenable's solutions can monitor and audit specific control mechanisms for SOX, GLBA, HIPAA, NIST Special Pub 800-53, PCI, protection of PII and NERC CIP and COBIT audits.
This paper describes how Tenable's solutions can be leveraged to achieve compliance by ensuring that key assets are properly configured and monitored for security compliance.