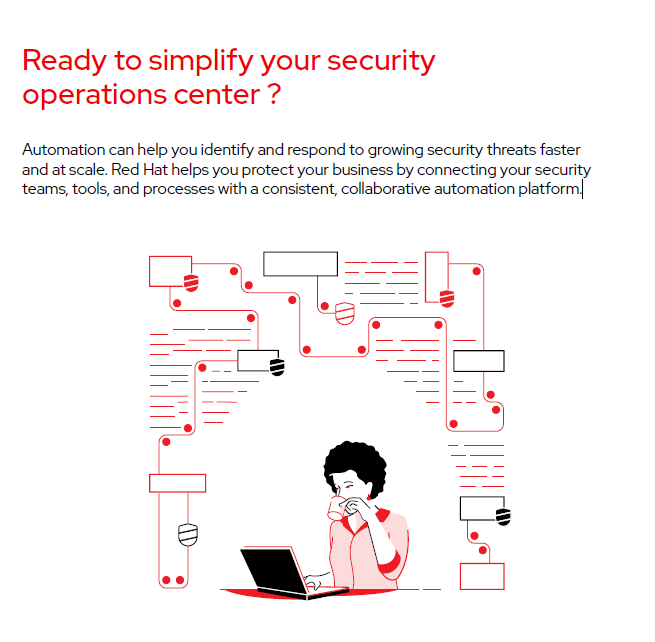 Automation can help you identify and respond to growing security threats faster and at scale.
Red Hat helps you protect your business by connecting your security teams, tools, and processes with a consistent, collaborative automation platform.
Download this eBook to learn how to automate security with Red Hat's Ansible Automation Platform.