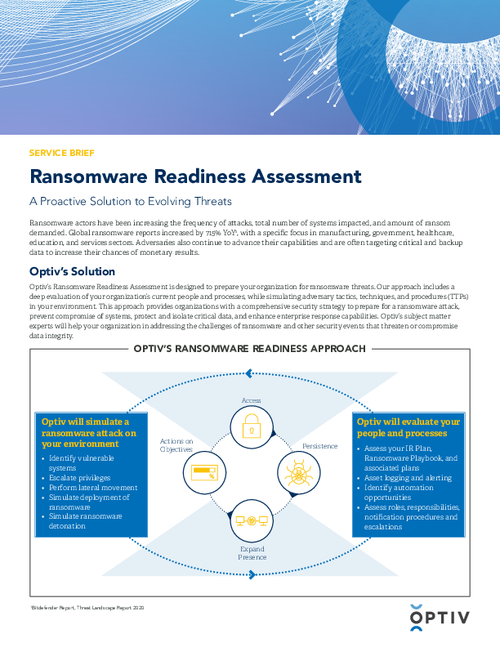 Global ransomware reports increased by 715% YoY, with a specific focus in manufacturing, government, healthcare, education, and services sectors. This ransomware readiness assessment is designed to better position your defensive capabilities so you can defeat ransomware threats and attacks now and in the future.
Download this assessment to help your organization prepare by:
Providing organizations with a comprehensive security strategy;
Preventing a compromise of systems;
Protecting and isolating critical data, and enhance enterprise response capabilities.