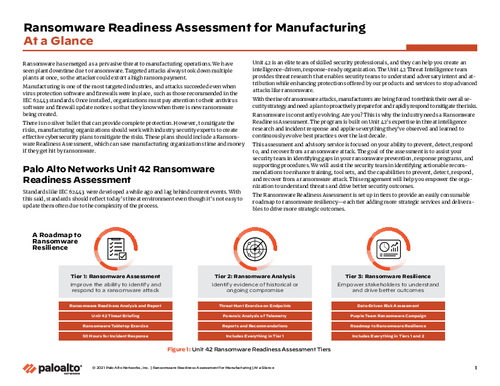 Ransomware has emerged as a pervasive threat to manufacturing operations. There is no silver bullet that can provide complete protection, however, to mitigate the risks, manufacturing organizations should work with industry security experts to create effective cybersecurity plans. These plans should include a Ransomware Readiness Assessment, which can save manufacturing organizations time and money if they get hit by ransomware.
Download this whitepaper to learn how to:
Improve the ability to identify and respond to a ransomware attack;
Identify ongoing evidence of historical or ongoing compromise;
Empower stakeholders to understand and drive better outcomes.