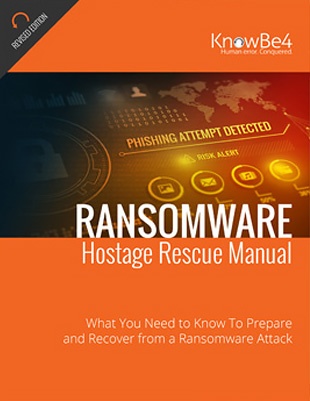 Ransomware is vicious malware that locks users out of their devices or blocks access to files until a sum of money or ransom is paid. Attacks cause downtime, data loss, possible intellectual property theft, and in certain industries, an attack is considered a data breach. Phishing emails, compromised websites and free software are just a few ransomware tools hackers can use to extort you.
Ransomware can take many different forms, but when you boil it down, it's a simple concept to understand: ransomware is a hostage situation.
Download the Ransomware Hostage Rescue Manual to learn more about:
What to do when you are hit with ransomware;
Actionable info you need to prevent infections;
A Ransomware Attack Response Checklist and Ransomware Prevention Checklist.