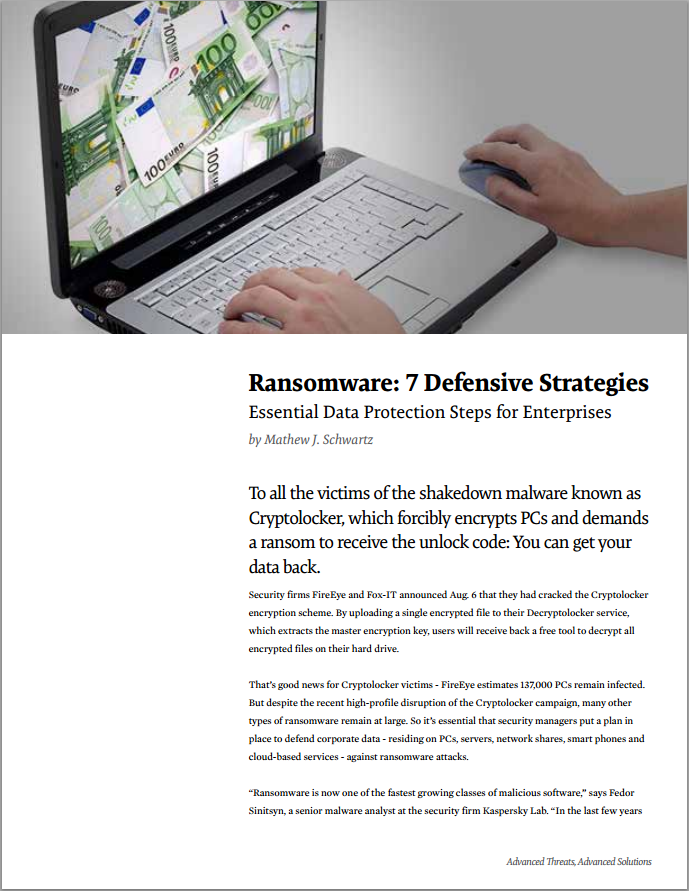 "Ransomware is now one of the fastest growing classes of malicious software," says Fedor Sinitsyn, a senior malware analyst at the security firm Kaspersky Lab. "In the last few years it has evolved from simple screen blockers demanding payments to something far more dangerous."
Ransomware attacks fall into two categories: scareware and lockers. Scareware is a social-engineering attack that displays an official- looking notice of a fine, often for the PC having allegedly been used to view pornographic material. Much more insidious, however, are locking or "encryptor" attacks, which encrypt files, operating system kernels or a master boot record, then throw away the encryption key unless users or businesses quickly pay a ransom.
Here's how organizations can defend themselves against these types of attacks:
Don't Rely on Takedowns
Employ Anti-Malware Tools
Maintain Offsite Backups
You can review this topic as well as others by downloading the following Fidelis ebook, Advanced Threats, Advanced Solutions.