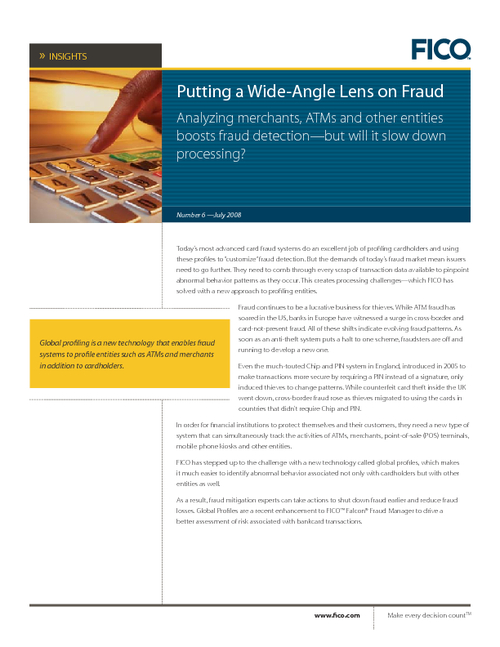 Fraud patterns shift as fast as you can implement new anti-theft systems.
Your fraud profiling needs to go beyond cardholder profiling.
Global Profiling is a new technology that enables fraud systems to profile entities such as ATMs, merchants, point-of-sale terminals, mobile phone kiosks and other entities. By analyzing each and every transaction a cardholder makes, looking for abnormal behavior and generating a predictive score, you can approve transactions or flag them for investigation in real time, rather than simply relying solely on historical databases.
Furthermore, Global Profiling "self-adapts" to changing fraud patterns because it dynamically updates the entities being monitored.
Learn more about Global Profiling by downloading the white paper, "Putting a Wide-Angle Lens on Fraud."