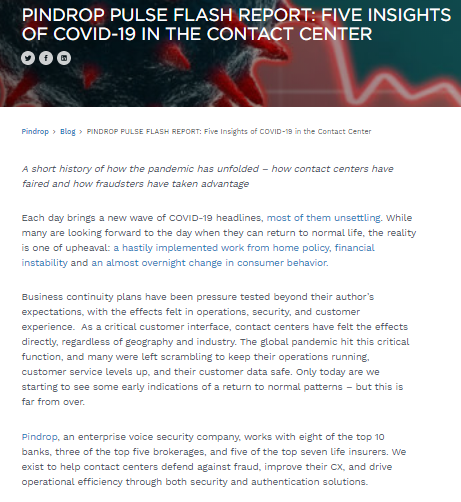 Each day brings a new wave of COVID-19 headlines, most of them unsettling. Business continuity plans have been pressure tested beyond their author's expectations, with the effects felt in operations, security, and customer experience. As a critical customer interface, contact centers have felt the effects directly, regardless of geography and industry. The global pandemic hit this critical function, and many are left scrambling to keep operations running, customer service levels up, and customer data safe.
Read this blog to learn:
The 5 insights on how COVID-19 has impacted contact centers;
Best practices on how contact center can protect themselves during uncertain times;
Trends and statistics on financial fraud during this time of business disruption.