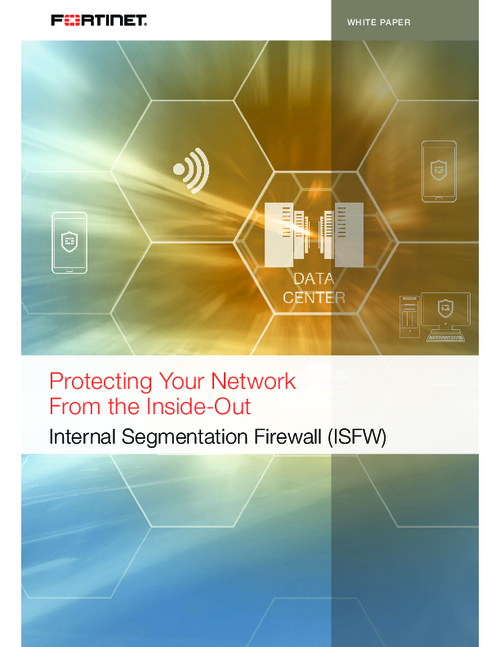 The latest advanced threats take advantage of the flat and open internal network. Download the "Protecting Your Network from the Inside Out" white paper, which details the emergence of a new class of firewall that helps address this critical security gap the Internal Segmentation Firewall (ISFW). Deployed at key strategic points in the network, it identifies and contains threats before they spread.
This white paper provides an overview of the Internal Segmentation Firewall including:
Continuous inside-out protection against advanced threats with a single security infrastructure.
Limiting threat vectors access to sensitive resources.
Easy deployment created by instant visibility to traffic traversing into and out of specific networks.