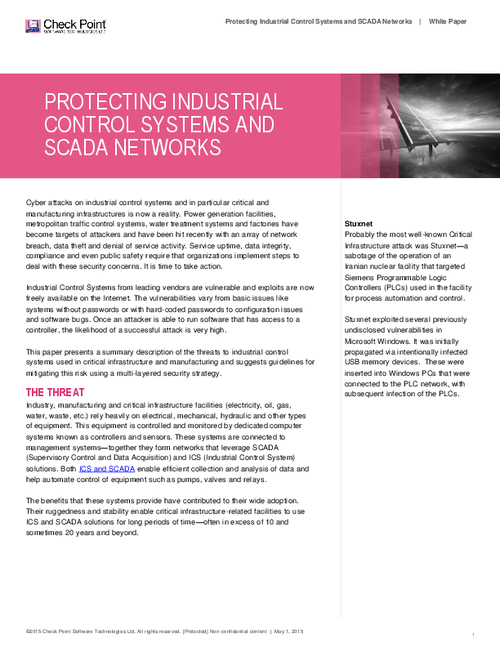 Cyberattacks on industrial control systems and in particular critical and manufacturing infrastructures is now a reality. Power generation facilities, metropolitan traffic control systems, water treatment systems and factories have become targets of attackers and have been hit recently with an array of network breach, data theft and denial of service activity. Service uptime, data integrity, compliance and even public safety require that organizations implement steps to deal with these security concerns. It is time to take action.
Download this white paper to explore:
A summary of the threats to industrial control systems used in critical infrastructure and manufacturing
Suggested guidelines for mitigating this risk using a multi-layered security strategy.