Protecting Customers Beyond Compliance Deadlines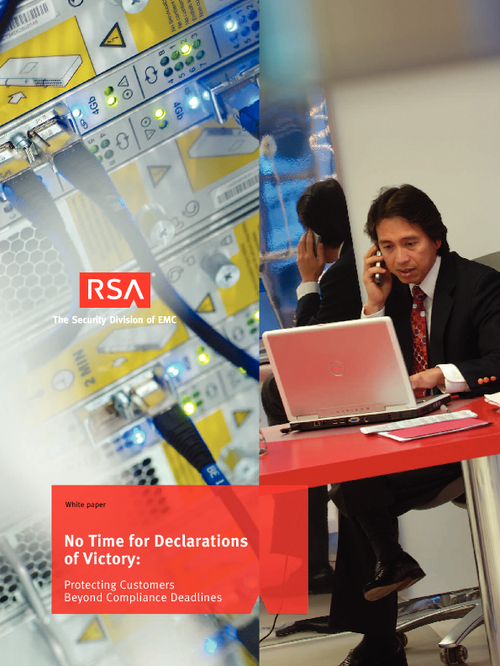 Learn how you can protect your entire online user base without compromising the bottom line.
So your financial institution has met the compliance guidance to provide stronger authentication for customer data and transactions. Now what? That is only the tip of the iceberg in deploying a long-term security strategy. With advanced threats, such as Trojans and Man-in-the-middle attacks, on the rise, it is not time to declare victory just yet.
RSA conducted an in-depth survey of fifteen leading financial institutions – ranging in size from $5 billion to $2 trillion in assets – to get their views on a variety of key issues. "No Time for Declarations of Victory: Protecting Customers Beyond Compliance Deadlines" provides a look at how these leading financial institutions are addressing advanced threats, cross-channel fraud and other organizational challenges. In addition, the paper examines the solutions and approaches these institutions have implemented to protect their online customers. Download White Paper