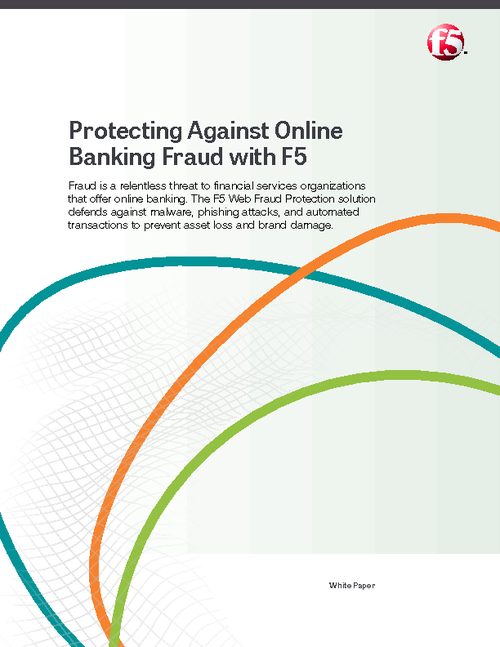 Fraud is a relentless threat to financial services organizations that offer online banking. To effectively combat the perils of fraud, organizations that offer financial services over the internet must defend their businesses with a combination of security technologies. The F5 Web Fraud Protection solution provides both the breadth and depth of coverage financial services organizations need to gain a full defense against asset loss due to fraud.
Read this whitepaper to learn more about how these services give organizations a full defense to keep their business, their brand, and their users secure from the threat of fraud. You will learn:
How to detect and mitigate fraud to reduce asset loss;
How to limit breaches to protect your brand;
How to scale your anti-fraud team to be effective.