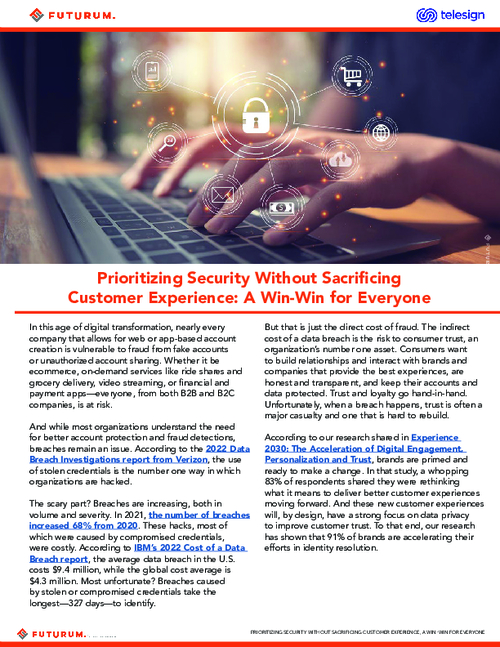 In this age of digital transformation, nearly every company that allows for web or app-based account creation is vulnerable to fraud from fake accounts or unauthorized account sharing.
Whether it be ecommerce, on-demand services like ride shares and grocery delivery, video streaming, or financial and payment apps—everyone, from both B2B and B2C companies, is at risk. And while most organizations understand the need for better account protection and fraud detections, breaches remain an issue.
Download this whitepaper, which explore areas such as:
Security risks continue to increase, while resources for monitoring do not;
Security protocols can be time consuming;
Real-time globally scaled defense solutions.