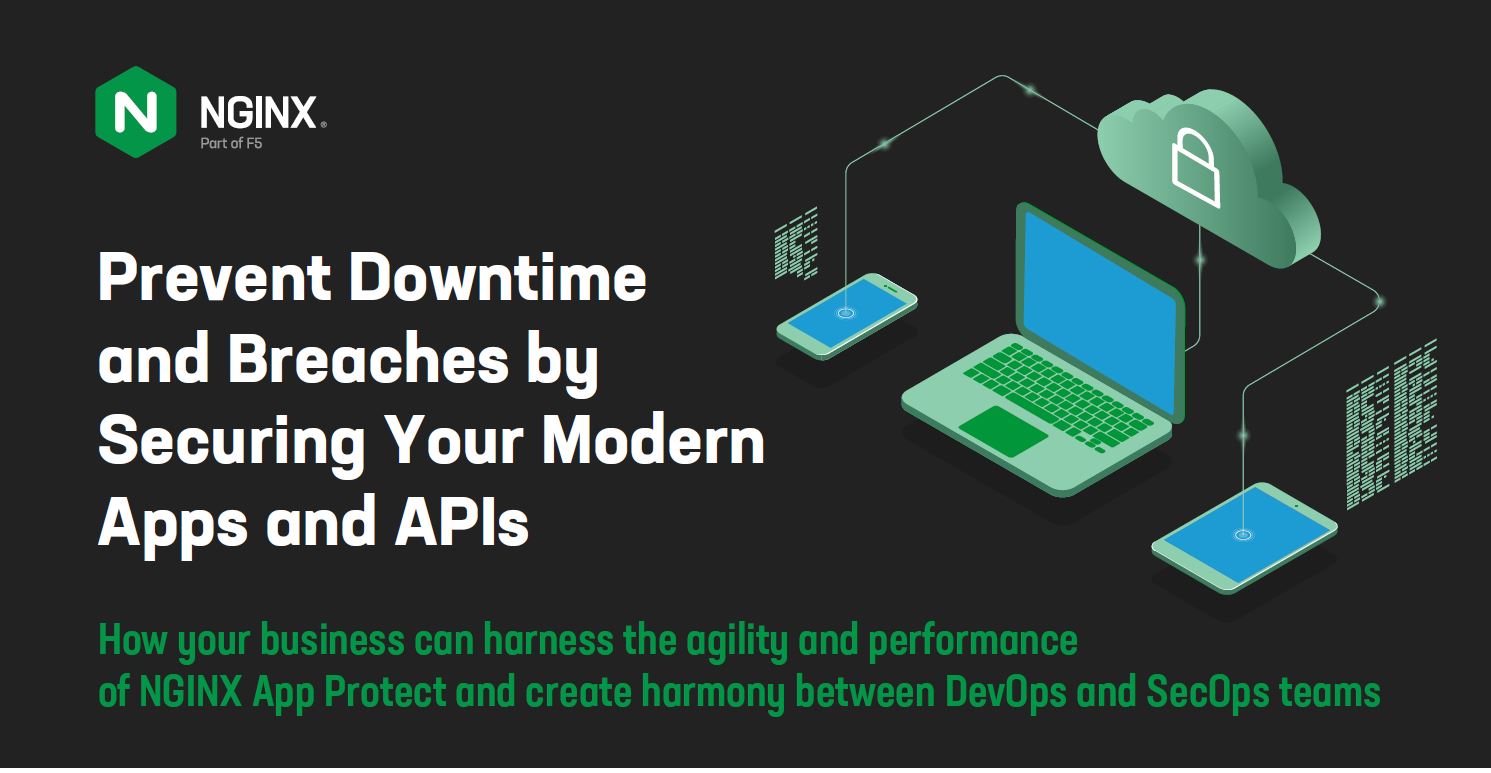 The speed of your modern application deployment shouldn't mean compromising on security. Discover how you can balance fluid business operations and security and compliance using a lightweight application security solution built for modern app environments.
Achieve DevSecOps today : Like the 'build once, run anywhere' convenience of modern applications, automation in NGINX App Protect delivers 'build once, adhere everywhere' for security policies.
Streamline application security and compliance : With high performance, optimal protection and extremely low false positives, NGINX App Protect provides peace of mind in an ever more competitive online business world.
NGINX App Protect can :
Integrate seamlessly with NGINX Plus
Provide Rapid Threat Defence and Security Analytics at Scale
Deliver Application Security as Agile as Your DevOps Processes
Check out the infographic & find out more about NGINX App Protect. Discover the security stats and modernisation facts driving a new wave of app protection
Talk to NGINX App Protect team about combining the efficiency of F5 Advanced Web Application Firewall with the agility and performance of NGINX to bring applications to market at speed without compromising security.