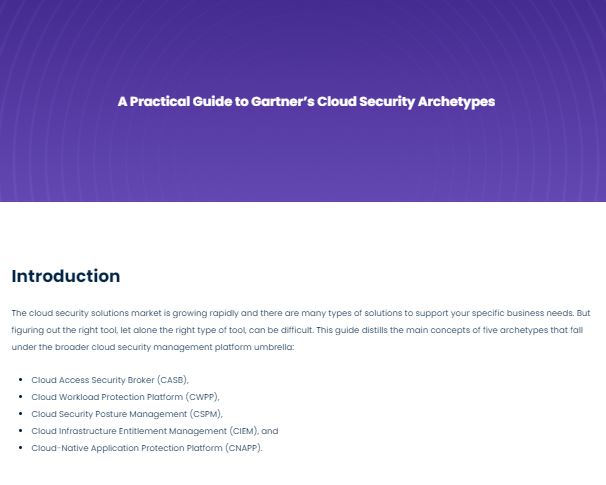 The cloud security solutions market is growing rapidly and there are many types of solutions to support your specific business needs. But figuring out the right tool can be difficult. This guide distills the main concepts of five archetypes that fall under the broader cloud security management platform umbrella:
Cloud Access Security Broker (CASB)
Cloud Workload Protection Platform (CWPP)
Cloud Security Posture Management (CSPM)
Cloud Infrastructure Entitlement Management (CIEM)
Cloud-Native Application Protection Platform (CNAPP)
Download this guide and learn more about what these tools do and what they can do for you.