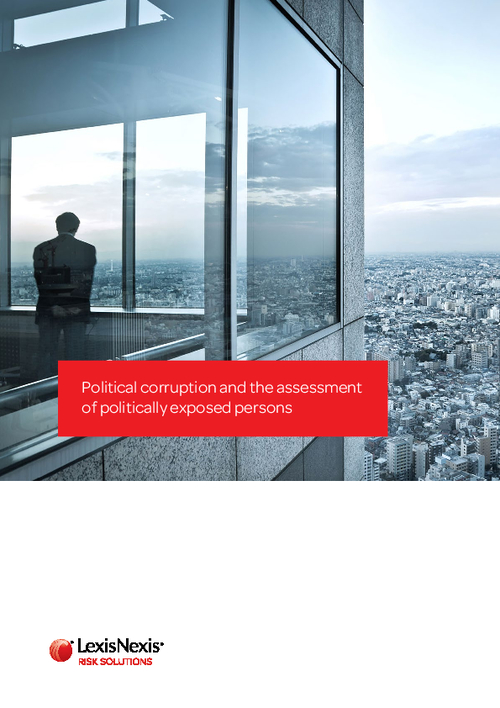 Heightened money laundering risks are posed globally by individuals who are considered to be Politically Exposed Persons (PEPs), but how can you best assess how relations with PEPs could impact your organisation?
The latest whitepaper from LexisNexis Risk Solutions is designed to clarify the due diligence obligations of financial institutions and other entities, challenging assumptions about PEPs and how they should be treated.
The whitepaper covers topics including:
Examples of the mechanics and trends of political corruption
How the Financial Action Task Force and UN Convention Against Corruption distinguish between PEPs and foreign public officials
Ways in which the nature of political corruption differs country by country, and the importance of using a risk-based approach
LexisNexis Risk Solutions will receive your contact details, and may contact you to share similar content and/or information about their products and solutions.