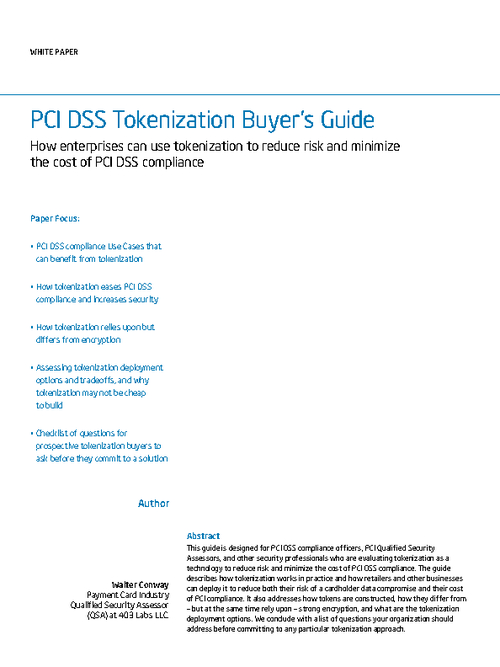 In this paper, Payment Card Industry Data Security Standard (PCI DSS) expert and QSA Walter Conway takes you on a deep dive tour of tokenization techniques and their merits. He also demystifies tokenization by discussing use cases, comparing it to encryption and providing various alternatives for implementing tokenization. Finally, Walter provides guidance on how to prepare for implementing tokenization and selecting a solution appropriate for your needs.
This guide will give you an understanding of the different approaches that can be used for data privacy, which can be applied whether you are protecting Payment Account Numbers (PAN), Personally Identifiable Information (PII), or Protected Health Information (PHI) or a combination of all three.
You will learn:
Different approaches for data privacy, tailored to the type of data being protected;
How tokenization can be used to reduce the cost of PCI DSS compliance;
A checklist for adopting a tokenization solution.