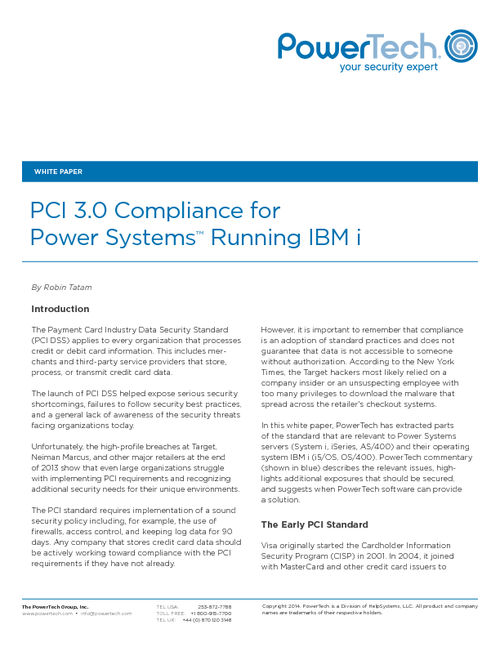 As the dark world of cybercrime evolves with new techniques, such as social engineering and planting insider threats, every company (large or small) is a potential target and no platform is off limits - even IBM i.
This white paper has everything you need to implement PCI's latest requirements smoothly, secure your IBM i servers, and prevent cybercrime on your own turf. Find out the:
Most common IBM i compliance violations;
Time-saving tips using IBM i's built-in controls;
7 system values to change before audits start;
6 automated reports that satisfy Requirement 8.