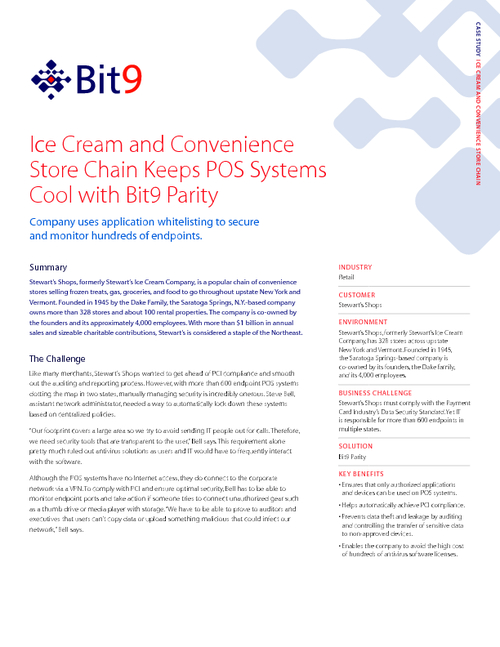 Recent updates to the Payment Card Industry Data Security Standard have merchants and banking institutions alike working to get up to speed on the latest demands. See how one merchant, Stewart's Shops, (formerly Stewart's Ice Cream Company), a popular chain of convenience stores throughout upstate New York and Vermont, strove to get ahead of PCI compliance and smooth out the auditing and reporting process.
The challenge: With more than 600 endpoint POS systems dotting the map in two states, manually managing security is incredibly onerous.
Learn how Stewart's Shops looked to Bit9 to automatically lock down these systems based on centralized policies and PCI compliance expertise.