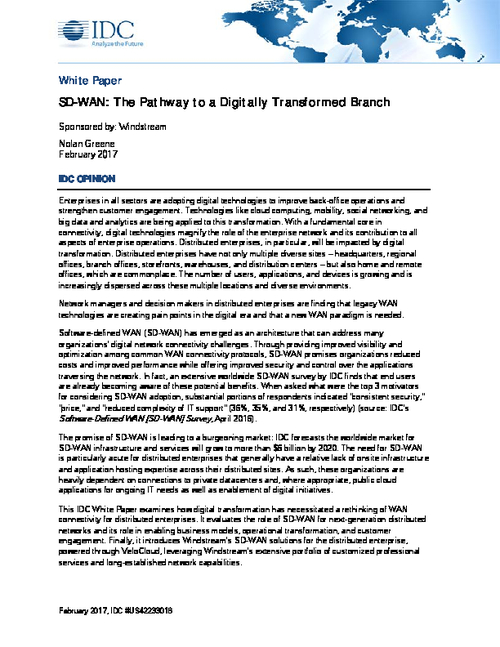 Enterprises in all sectors are adopting digital technologies to improve back-office operations and strengthen customer engagement. Technologies like cloud computing, mobility, social networking, and big data and analytics are being applied to this transformation.
With a fundamental core in connectivity, digital technologies magnify the role of the enterprise network and its contribution to all aspects of enterprise operations. Distributed enterprises, in particular, will be impacted by digital transformation.
Download this whitepaper to learn how digital transformation and cloud computing have necessitated a significant reassessment of the WAN, especially for branch offices and remote workers. It also explores how and why SD-WAN has arisen in response to new requirements.