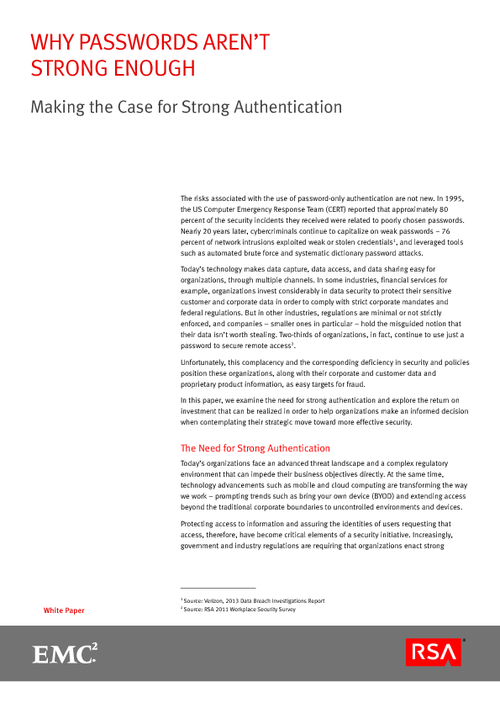 In this paper, RSA examines the need for strong authentication. They explore the return on investment in order to help organizations make an informed decision when contemplating their strategic move toward more effective security.
This white paper explores:
The threat landscape;
True costs of password authentication;
ROI benefits of strong authentication.