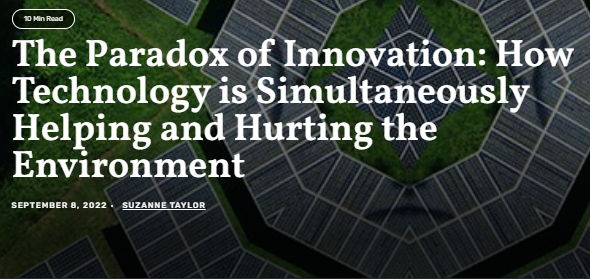 Not long ago, the cost of energy in Plattsburgh, N.Y., a small town near the Canadian border, was one of the lowest in the U.S. That changed when Plattsburgh became a boom town for bitcoin.
The cheap power lured bitcoin miners to the town, where they set up shop in strip malls, installing thousands of mining machines that consumed significant amounts of electricity. According to the Digiconomist's Bitcoin Energy Consumption Index, one bitcoin transaction uses 1,518.41 kWh of electrical energy —the equivalent of an average U.S. household's power consumption of more than 52 days. Crypto mining's annualized carbon footprint totals 78.35 metric tons of CO2, comparable to Oman's carbon footprint.
The crypto mining operations in Plattsburgh spiked electricity prices for residents, and the city's infrastructure could not take it. This scenario has been repeated in other towns where energy prices run low and bitcoin opportunists run high.
This example illustrates how innovation often has unintended consequences. Therefore, in our quest to innovate and push technology to its limits, we must do so responsibly.