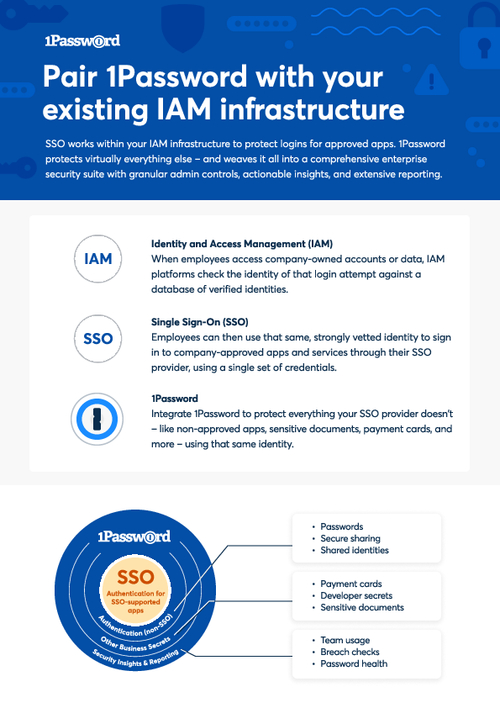 Learn how integrating 1Password with your existing IAM infrastructure strengthens your security posture and unifies auditing, compliance, and reporting workflows.
Single sign-on protects logins for approved apps covered by your SSO provider. 1Password protects virtually everything else – so no logins get left behind.
Download this guide to learn:
How 1Password fits into your existing infrastructure.
How 1Password fills the gaps in your sign-on security model.
Why we chose a trusted device model for uncompromising security.