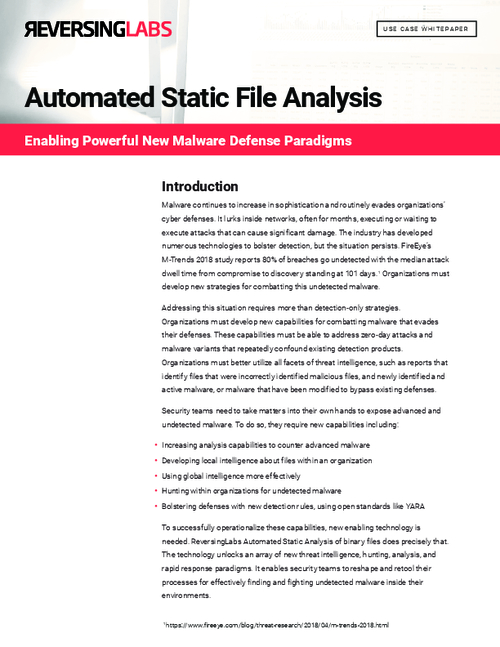 Dynamic analysis is widely deployed as an automated way to understand the actions of potential malware.
However, there are limitations; it is unable to keep up with the large volume of malware that security teams must deal with daily, while evaluating only a subset of objects and files.
Download this whitepaper to learn more about:
Setbacks of using sandboxing as the only way to understand potential malware;
Automated static analysis & sandboxing as a way to defeat dynamic deception techniques used by malware.
How to lower your sandboxing backlogs by up to 70%;
Ways to increase the ability to surface all types of undetected malware.