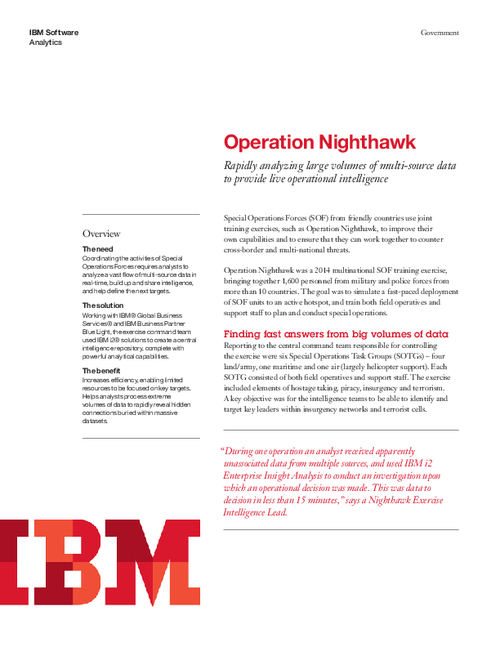 Special Operations Forces (SOF) from friendly countries use joint training exercises, such as Operation Nighthawk, to improve their own capabilities and to ensure that they can work together to counter cross-border and multi-national threats.
Operation Nighthawk was a 2014 multinational SOF training exercise, bringing together 1,600 personnel from military and police forces from more than 10 countries. The goal was to simulate a fast-paced deployment of SOF units to an active hotspot, and train both field operatives and support staff to plan and conduct special operations.
Coordinating the activities of Special Operations Forces requires analysts to analyze a vast flow of multi-source data in real-time, build up and share intelligence, and help define the next targets, much like organizations must do to ensure their cyber security.
Download this white paper to explore:
Finding fast answers from big volumes of data;
Putting the pieces together with analytics;
Revealing hidden connections to take down targets.