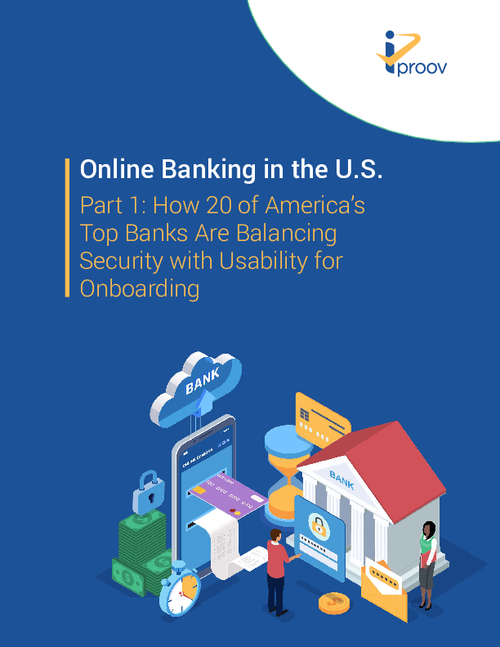 How easy is it for a consumer to open a bank account in the United States? In some cases, not easy at all. U.S. banks are often making the online customer onboarding process unnecessarily complicated. Key opportunities to improve security and the user experience are being missed.
iProov researchers created online accounts with 20 of the largest U.S. banks to track the digital onboarding process—from initial website or app contact through online ID setup and account funding.
Key findings include:
65% of banks did not allow users to set up an account via a mobile app;
45% of accounts took more than two days to open and fund;
35% required more than 20 clicks for onboarding; one bank required 39 clicks, while another onboarded a customer in fewer than 10.
Download the report for the full findings.