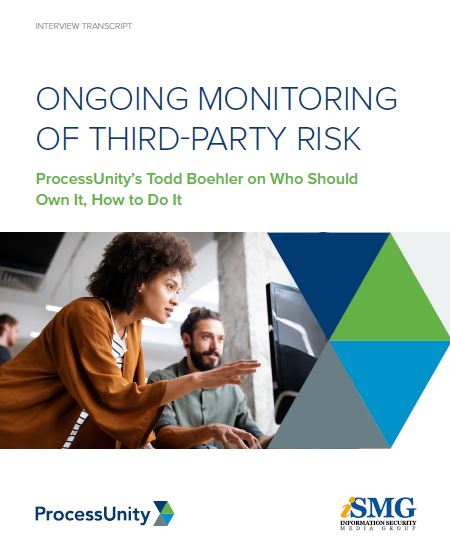 It's understood: Ongoing monitoring of third party relationships is mission-critical. But what constitutes ongoing monitoring? Who should own it? Who should do it? Todd Boehler of ProcessUnity addresses these questions and more.
In this eBook, Boehler discusses:
The meaning of 'ongoing monitoring;
How to do it effectively;
How to operationalize what you learn.