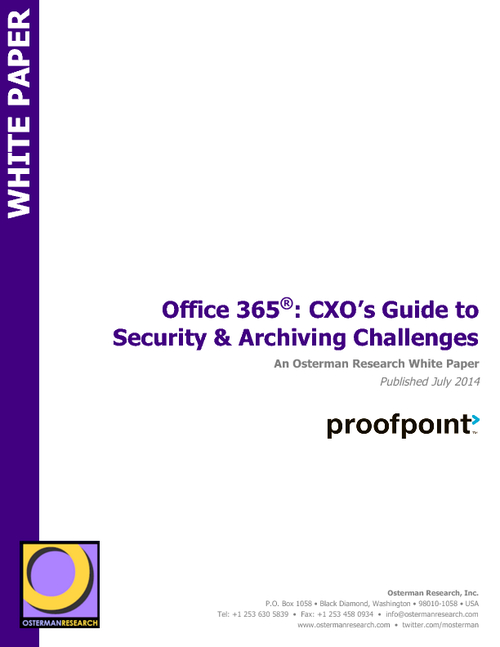 Office 365 represents Microsoft's newest foray (in quite a long line of them) into the cloud-based email and collaboration space. Yet many- if not most- Office 365 customers have found themselves requiring more granular capabilities than are available on the platform.
Read this white paper to learn about:
Limited or insufficient inbound and advanced targeted threat protection techniques, such as real-time link following and sandboxing technologies, in addition to reputation checks;
Missing key features for email encryption, including end-user revocation of messages that may have been sent to an unintended recipient;
Data Location, Mobility, and Application Version limitations, especially those pertaining to geographical and jurisdictional requirements and malicious link detection for mobile devices.